Wren's Shop and Post Office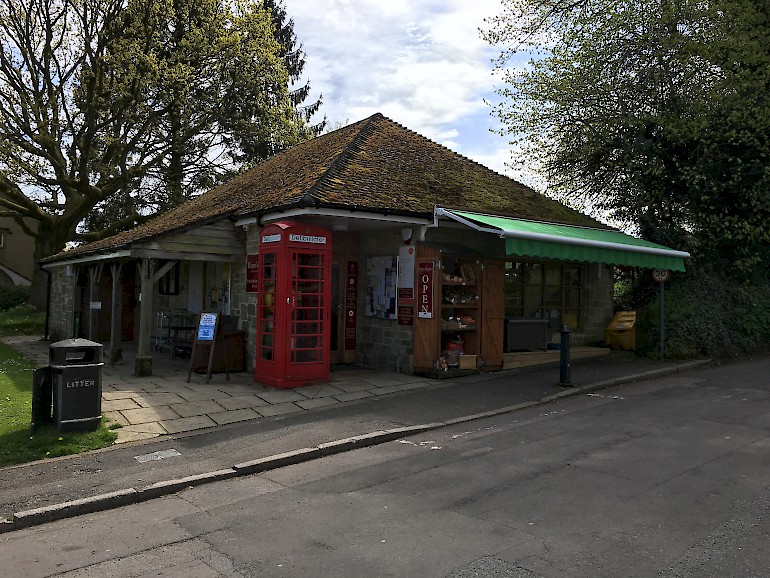 ---
The Shop
Open Monday - Saturday 8.00am to 6pm
Sundays 9am to 12pm
Bank Holidays - 9pm - 12pm
The Post Office
Open Tue/Wed/Thu - 9.20am to 5pm (closed for lunch 1pm - 2pm)
Mon/Fri/Sat/Sun - Closed.
We are always looking for more villagers to help run our community shop. We need people to either work behind the counter or in the shop helping with the operations; stock control, cleaning, opening and closing. Even if you can just spare a couple of hours it really makes a difference.
Please come into Wren's Shop during Post Office hours and talk to Janeen about signing up for 1 or more hours a week.
Shop Telephone: 01747 830735
The shop provides a wide range of food and services with regular deliveries of dairy, vegetables and fresh meat, along with cakes, drinks including wine, beers and spirits, household/haberdashery, pet food and sundries, frozen produce and a great supply of sweets and chocolates. Whenever possible, we provide an outlet for local produce. Take a look at our Facebook page to see what is happening at any time.
We also offer many varied services;
Daily deliveries of local bread, fruit and vegetables and locally sourced meat
An excellent range of local cheeses, yoghurts and other dairy delivered 3 times a week
Newspapers
Dry Cleaning
Kindling/Firewood
Fresh Flowers by post
Pet foods and other bulk items to order and discounted
Tickets for local events.
The overall management is the responsibility of an elected management board with an AGM in May/June. The AGM is open to villagers who have purchased a 'share holding' of an annual membership (currently £5). Become a member and participate in the running of your village's vital community hub.
To learn more about the shop's history click on the link below.
The Shop How It Happened (PDF)
---
The Post Office
Services include...
Euros on demand, with all other currencies available by pre-order (before noon for next working day delivery).
Personal Banking, with free cash withdrawals for nearly all banks & cash/cheque deposits for many (just come in and ask).
Pensions & Post Office Card Accounts, Electricity, BT, & other bill payments Postal Orders, Premium Bonds & "brilliant" Savings Products from the Post Office Phone Cards, Home Phone & Broadband. Health Lottery tickets
Cut off for Special Delivery, Bank Deposits, etc is 15:45. The best time to come in is in the morning!
Post Office Telephone: 01747 830928